Track Cycling World Cup
See the world's best track cyclists in action at the Lee Valley VeloPark.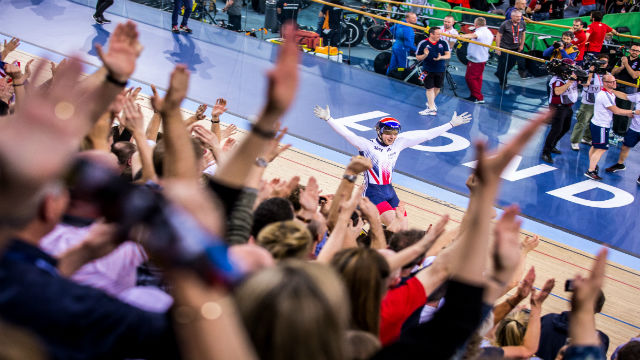 Image credit: SWPix
With qualifying points for Tokyo 2020 on the line, London hosted the fourth leg of the Tissot UCI Track Cycling World Cup in 2018. London's Lee Valley VeloPark saw the magnificent return of Team GB including Jason and Laura Kenny and an incredible crowd supporting them.
What we did
Event marketing through digital channels
We supported the marketing campaign to international and domestic audiences through Visit London digital channels. We designed and built the original World Track Championships website which has been repurposed for this event.
Providing support
We introduced the organisers to an array of our networks and partners.