Major League Baseball
Boston Red Sox and New York Yankees bring the greatest MLB rivalry to London.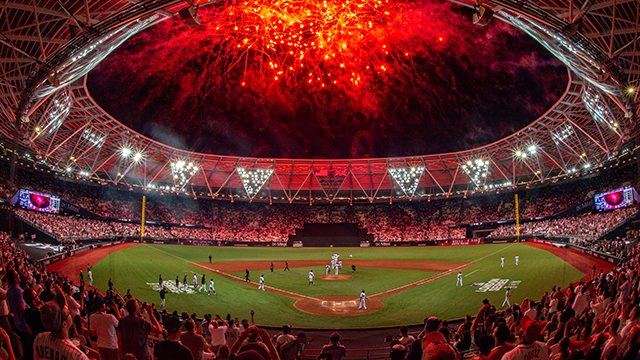 Image credit: MLB
London is proud to host several international franchises and Major League Baseball is another to add to the list.
One of the biggest sporting events, Major League Baseball hosted even bigger rivalries, the Boston Red Sox and New York Yankees, at London Stadium in June 2019. It was an exciting showcase of baseball and the first of its kind in Europe..
Key results
social media impressions during event week
countries and territories broadcasted the event
What we did
City co-ordination
We supported the MLB in a number of ways in the lead up to the series, including finding accommodation for teams and staff, activations around the City of London and locations for various events.
Marketing event through digital channels
Since the announcement of the series we have supported the marketing campaign through our Visit London channels reaching out to both domestic and international audiences.