The Challenge Cup
London hosting the Challenge Cup final at Wembley Stadium.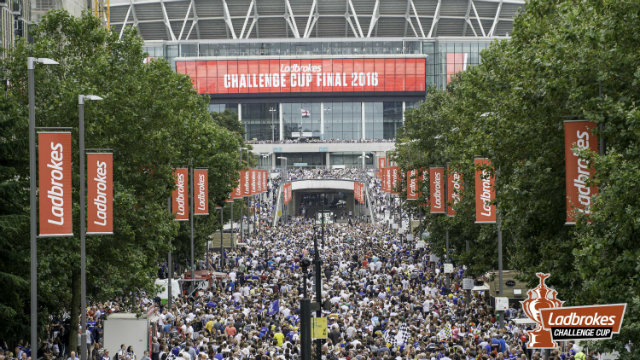 Image credit: RFL
The Coral Challenge Cup is a knockout rugby league cup competition organised by the Rugby Football League, which has been held almost every year since 1896 involving amateur, semi-professional and professional clubs.
The final of the Challenge Cup at Wembley Stadium in London is one of the most prestigious matches in world rugby league and is broadcast around the world.
What we did
Marketing event through digital channels
We worked in partnership with the RFL from 2016 to 2018. We promoted The Challenge Cup London to domestic audiences via our Visit London digital channels.
Providing support
We've also introduced the organisers to an array of our partners and networks.