Promoting London's cultural riches
Our annual London's Autumn Season campaign showcases London's dazzling arts, events and entertainment programme, sealing London's reputation as the world's leading cultural capital and attracting thousands of tourists to visit the city.  The campaign has gone from strength to strength since it began in 2014.
In a nutshell
See below the results from our 2017 London's Autumn Season campaign.
London's Autumn Season is a brilliant way of showcasing the vast array of cultural attractions the city has on offer to an international audience and we are delighted to be part of the campaign.

Sir Michael Dixon, Director, Natural History Museum
For four years we have brought together London's amazing cultural institutions to showcase the city's cultural offer on a global stage and attract more tourists to visit London. 
We have been fortunate to work with British actor David Harewood in 2014; Jim Carter, who played Mr Carson in the global TV hit series Downton Abbey in 2015; London poet and musician LA Salami, who spearheaded our 2016 campaign video; and amazing cultural stars such as Jumoké Fashola and Lin-Manuel Miranda in 2017.
We launched our 2017 Autumn Season campaign at the Natural History Museum, with the Mayor of London as guest speaker.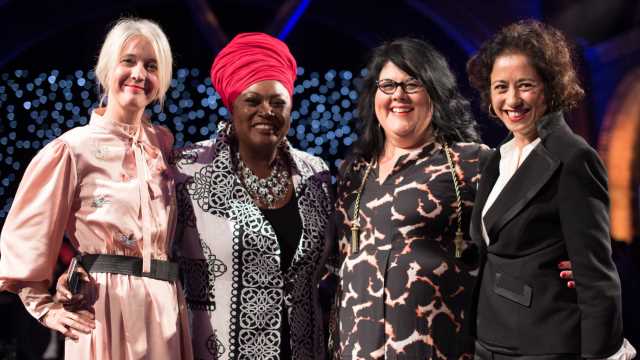 [Justine Simons, Jumoké Fashola, Amy Lame and Samira Ahmed]
The Autumn Season campaign brought together the capital's cultural offer in a unified way for the first time and reminded everyone that London us a must-visit destination.

Sharon Ament, Director, Museum of London