Bringing Europe's largest congress event to London in 2015
This major congress helped generate millions of pounds for the city and cemented its leading reputation for life sciences.
Visit conventionbureau.london to find out more about how we help events come to London.
NEWS: We are delighted to announce that the European Society of Cardiology had chosen London again for its 2021 congress. Read the press release here.
In a nutshell
Working closely with event venue ExCeL London, we led the bid to attract the world's leading cardiovascular event to London. Having won the bid, we welcomed thousands of delegates to London over five days in August-September 2015.
To generate coverage in the run-up to the congress, we organised the London Heart Trail, an interactive walk along the London's South Bank designed to promote heart health. Participants unlocked app-based clues and answered questions about heart health, with all donations going to the British Heart Foundation.
The partnership between London & Partners, ExCeL and the ESC team is one of the most important elements of the congress. They formed one group, one team, and that is one of the most critical success factors of the congress.

Isabel Bardinet, Chief Executive, European Society of Cardiology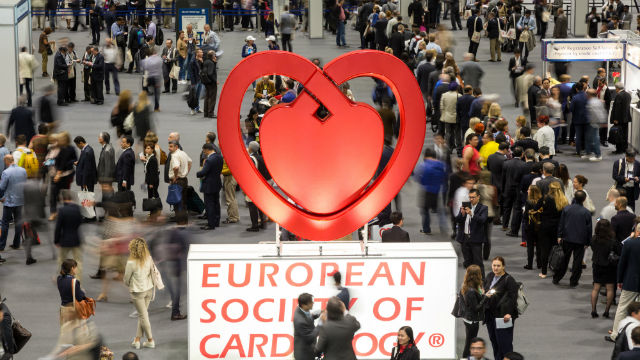 Key results
ESC Congress 2015 generated more than £100m in economic benefit for the capital and reinforced London's reputation a leading world cities for congresses
The event was ESC's most successful ever congress, attracting a record-breaking 32,773 delegates
Our partners
Find out more about our congress, conference and convention services here.
It's an honour to welcome thousands of international cardiology experts to London. The focus of the medical world will once more be on our great city as a leader in science, education and medical innovation.

Tracy Halliwell MBE, Director of Business Tourism and Major Events, London & Partners