A unique joint marketing campaign
Featuring more than 50 Paddington Bear statues across London designed by celebrities and artists, devised to attract high-spending visitors during winter 2014/15, we worked in partnership to roll out a Paddington Trail in celebration of the new Paddington Bear film.
NEWS: we are excited to be working with STUDIOCANAL again in 2017 to promote the film Paddington2 and create a series of Paddington's Pop-ups across London. Read the press release here.
2015 campaign results in a nutshell
We jointly devised and ran the Paddington Trail campaign to draw more visitors to London's key attractions and celebrate the city's extraordinary creativity.Celebrities, artists and designers including David Beckham, Nicole Kidman, Kate Moss, Zaha Hadid, Stephen Fry and Rhianna created more than 50 life-size Paddington Bear statues, which were placed close to museums, parks, shops and landmarks around the city.
The campaign coincided with the launch of the blockbuster Paddington film in November 2014. The trail garnered the support of Paddington author Michael Bond, whose tales of a bear hailing from 'darkest Peru' and arriving alone at Paddington Station have sold more than 35m copies world-wide.
Hosting the Paddington Trail on visitlondon.com secured a huge promotional boost. London's official visitor site, which we operate, has an audience reach of 28m people world-wide and campaigns like this help showcase the London offer in partnership with a global film release.

Julie Chappell, Director of Digital, London & Partners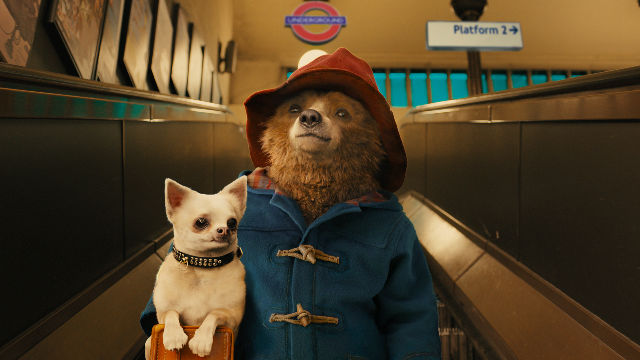 Key results
More than 700,000 explorers used the Paddington Trail website, hosted by us on visitlondon.com, to follow the route or plan a trip around the city
Auctioning off the bears at the end of the campaign raised £930,000 for NSPCC, ChildLine and Action Medical Research
The campaign won PR Event of the Year 2015 at the PRWeek awards
Find out more about the Paddington trail and the auction here.
It was a great way to navigate London; to see the sights; to follow this bear on his journey as he works his way through the streets and see all the obvious tourist attractions…but also some of the alleyways and byways that tourists might not have otherwise gone to.

Kit Malthouse, Deputy Mayor of London for Business and Enterprise (2012–2015)