London & Partners creates jobs and growth for London.
We help overseas companies set up in the city, empower businesses to scale across the capital and enable London-based organisations to expand internationally. 
Our work is split between three key business areas: inward investment, our Business Growth Programme and the Mayor's International Business Programme.
Our impact: 2011-2017
added to the London's economy
jobs created or supported
overseas companies set or expanded in London
London is the world's leading city for foreign direct investment
How we do it

We are the experts on doing business in London, promoting the city as the first choice for anyone looking to set up or expand their business.
Our work also involves organising international trade missions to key markets; celebrating talent at events such as the London Business Awards; and providing authoritative resources for businesses, including our Jobs and Talent Toolkit.
In order to maximise the economic benefits for London, we focus on the high-value sectors: technology, creative, life sciences and urban.
We have built a unique ecosystem including the Department for International Trade, the City of London and the Mayor of London's office, and work closely with our commercial partners and hundreds of private and public sector organisations across London and internationally.
Find out more about how our work helps companies thrive at business.london.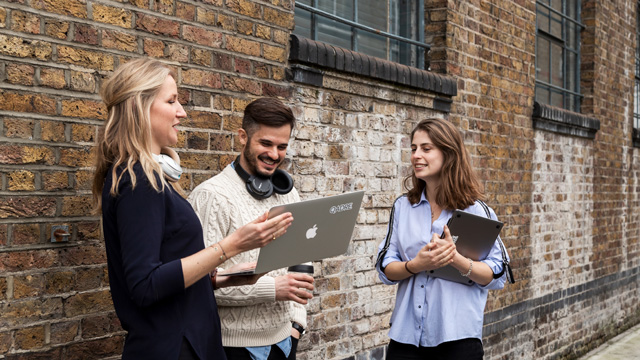 Attracting investment
We influence key decision-makers in overseas businesses and encourage them to set up in London.
Once in the capital, we work closely with our network of partners to provide businesses with the resources needed to make the most out of the city. We also have a dedicated team who advise London-based companies with personalised retention or growth plans.
Find out more about our services and investing in London.
London regeneration
London is changing. By 2020, the population is expected to grow to more than nine million and by 2031, it is forecast to reach more than 10 million. These changes will result in a greater demand for commercial and residential properties, as well as the need for a dedicated transport infrastructure.
As the international trade, investment and promotion agency for London, we work closely with our network of partners, including London's boroughs, New London Architecture, the Department of Trade & Investment and private sector land owners and developers, to assist international investors seeking opportunities in the London real estate investment market.
For more information, please contact our team.
Growing business in London
Our Business Growth Programme is designed to help London businesses expand in the capital. 
Partly funded by the European Development Fund, the programme provides strategic solutions and advice to help businesses identify the critical steps to successfully develop in London.
Launched in 2017, the programme has supported more than 400 companies in expanding their teams, creating jobs, raising finance through investment and strengthening management talent and teams.
Learn more about growing your business in London.
Expanding business overseas
We run the Mayor's International Business Programme to help high-growth organisations expand into overseas markets.
From 2016 to 2019, the programme has seen more than 600 cohort companies complete deals totalling £193m, raise £486m of investment and create more than 1,700 jobs.
It has been named "Best in Class" for an international export programme by the UK Scale Up Institute and won "Growth Business Enabler of the Year" at the Startups Awards 2018.
The programme is partly funded by the European Development Fund and is in collaboration with our delivery partners Collinson, KPMG, Lloyds Bank, Taylor Wessing and WSGR.
Find out more about expanding your business overseas.

The depth of the ecosystem and the diversity of talent make London a brilliant place to start and scale from.

Caroline Plumb OBE, CEO, Fluidity
Success stories
Find out more about how we have contributed to the success of London's business sector.